If you've been waking up with a dull, tired looking complexion, your skin may need a pick-me-up. What is the secret?
Mint! When applied to your skin, mint is soothing, cooling and great for cleansing. It can help remove the toughest blackheads and leave skin softer and clearer--not to mention oh so refreshed!

What you'll need:
2 large cucumbers (chopped)
1/4 cup fresh mint leaves (chopped very finely)
2 tbsp. plain unflavored yogurt
1tbsp. lemon juice


What to do:

1. Peel the cucumbers and pulse them in a food processor or blender until they become a smooth consistency. Strain the pureed cucumber through a paper towel to remove all excess water.
2. Mix the cucumber, mint, yogurt and lemon juice in the food processor and pulse until fully combined.
3. Store your mint mask in a jar and keep refrigerated until you're ready to use it. Before you do, microwave it for 1 minute (or heat on stovetop until lukewarm).
4. Apply to cleansed skin (works best after a hot shower) and leave on for 15 minutes. Rinse with warm water and you'll have fresh, supple skin!
Try this and let me know your thoughts!
========================================================
I received a sample of Bare Minerals Foundation in Medium today in the mail specifically for review. I will post a review after I have used it a few times. I have never used any mineral product except for my Avon Mineral Foundation which I LOVE.
The quality is not that great since I used my phone camera to take this.
Here's a sneak peek of what i received: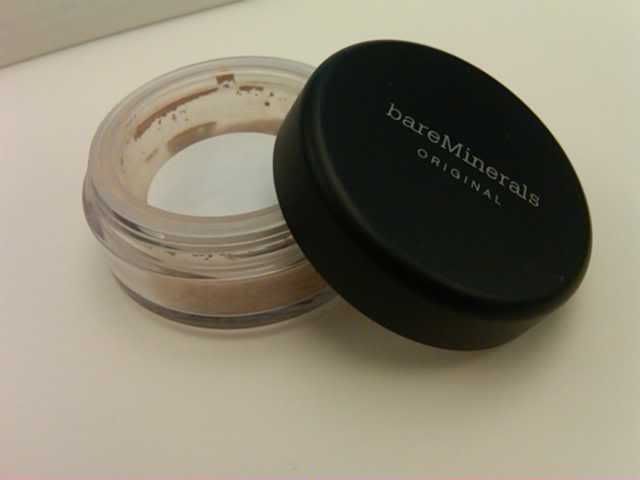 Any of you ladies currently use Bare Minerals? What are your thoughts?